Pride of Lions
Please note that this page is currently being edited and updated.
If you think you have what it takes to become a member of our Pride of Lions Endorsement Programme please give Gary a ring on 01726-813961 or email garyclarke@cajondrums.co.uk for more details of how the Programme can work for you and for us!
Welcome to our Endorsements Page.
This is a list of drummers & professional musicians that have helped Lion Cajon Drums to become the business it is today.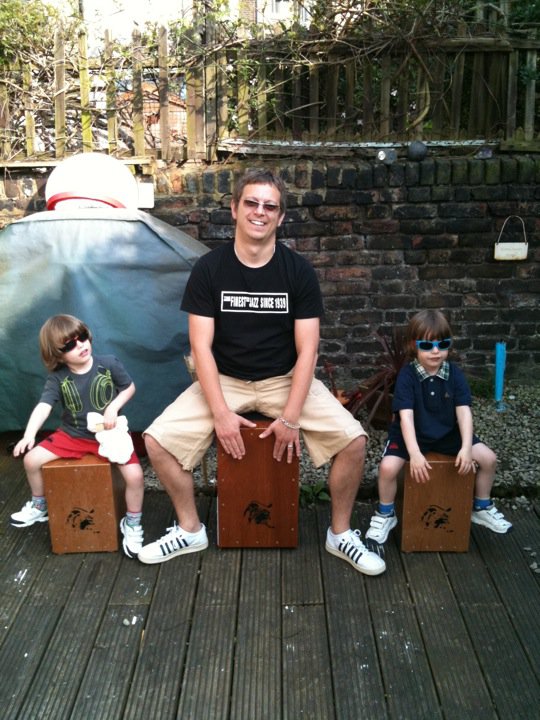 Matt Cowley www.mattsdrums.co.uk
Matt Cowley, independent/session artist working with The Spyders, Tony Christie, Dirty Robbers, Jimmy Thomas, Bernie Marsden etc.... He has recently been touring with Big Boy Bloater.
"As a professional musician with a varied recording & performance schedule I need quality instruments that I know are up to the job! My 'Active' Cajon is one such instrument. With a full bass tone & an innovative sensitive snare release, I can get all the sounds I need from traditional open tones to a fully adjustable modern snare. I appreciate the quality of handbuilt instruments and am proud to be supporting an English craftsman such as Gary. Great ideas and superb hand crafted quality - I support Lion Cajon Drums because I truly believe in them!"
Matt plays a Lion Cajon Active and Lion Cajon 3 in 1 Drums and is also sponsored by Guru Drumworks, Protection Racket, Duallist Pedals. For more information see:
Carl Thomson www.carlthomson.co.uk
Carl is a talented drummer and percussionist whose versatile musicianship has allowed him to tour extensively, performing across the UK, Europe and Asia. He has stacked up over 15 years of experience in diverse styles that include Rock, Pop, Jazz and Latin, both live and in the studio. Carl currently has endorsements with Shine drums, Istanbul Cymbals, and Lion Cajon Drums.
Carl has played with many bands, and is currently the drummer with rock sensations '21REASONS' (Diesel Records). His prestigious knowledge of rhythm has enabled him to accompany high profile DJs at venues all over the world. This exposure led to his latest collaboration with the hugely talented 'SPECTOR' (electro) (Champion Records) recently being played on Radio 1, 6 Music, MTV and various Console Games. 'THE DANNY ALLAN BAND' reaching the top 10 in numerous Jazz Charts. And more recently 'COSMIC GIRLS' who have travelled across the world as Duffy's backing singers. Carl can also be found playing sessions for numerous bands and in the orchestra pit for shows up and down the country.
Carl is also an inspirational teacher, who offers lessons, and is head of percussion studies at the highly-rated Yarm School, where some of his students have reached the final, and sometimes won! Both the 'Drummers Alliance' and Young Drummer Of The Year Competitions. Carl is also General Manager at the north's leading music school, The Northern School of Contemporary Music. Carl plays one of our Lion Cajon Active Drums.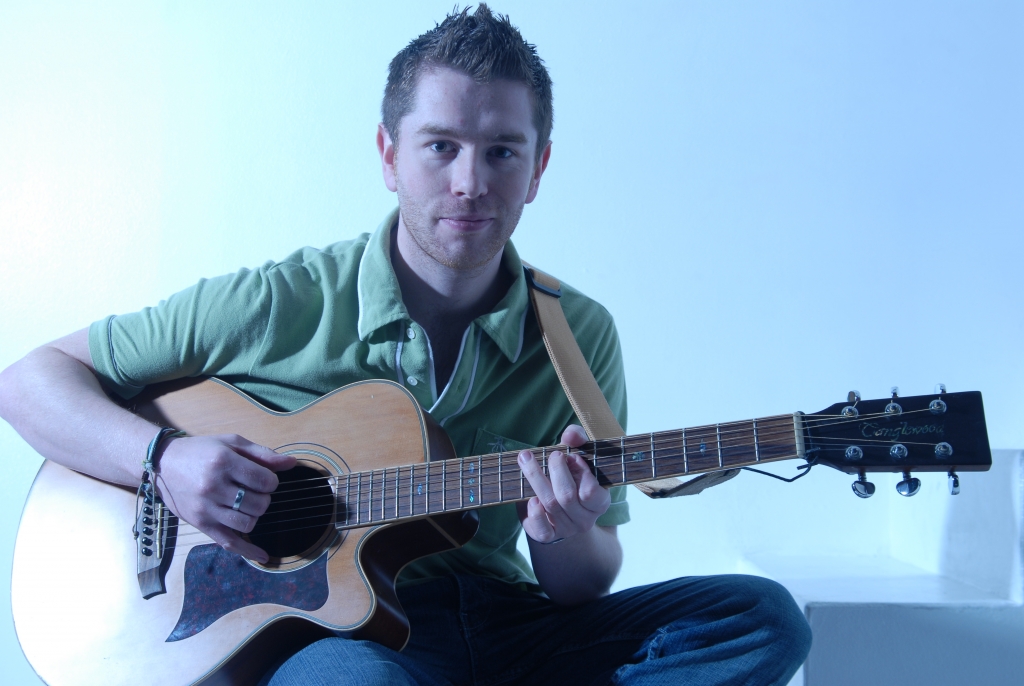 Craig Bevan www.craigbevanmusic.com
www.youtube.com/user/MrCraigBevan
www.facebook.com/CraigBevanMusic
I'm no stranger to the stage. Even from primary school I was keen to entertain in any school play role going!
This desire to be in the limelight continued through Secondary School where I was very lucky to have amazing opportunities playing many lead roles at Theatres including the Crucible Theatre in Sheffield and even on the Olivier stage at the Royal National Theatre in London. Performances in Greece, Germany & Hong Kong (as Francisco Pizarro in The Royal Hunt of the Sun) followed, and I promptly whisked myself off to Bretton Hall College, a legendary Performing Arts College, which unfortunately is now closed due to lack of funds to live the actors life!
My guitar came with me and quickly became a feature at the many University parties & open mic nights.
After completing 3 super-short years of acting training, I swapped the boards for the mic and took the leap from casually playing along to Oasis & the like, to setting out on a Singer/Songwriter journey, and Leeds was my stage.
I've met some truly inspiring and amazing people along the way, and all of these people have contributed in some way to help me become the developing artist I am today.
The past 18 months especially have been a rock'n'rolla-coaster of amazing melody madness and I'm now doing my best to grab acoustic music by the scruff of the neck and mix it up, tear it up, and make sure the world gets to hear my name!
In the past 18 months, I've managed to bag 3000+ Subscribers on my YouTube Channel, totalling well over 400,000 views overall!
I reached the regional finals of the largest Original Music competition in the UK – 'Live & Unsigned UK' in 2010, and I also managed to come runner up in the St Helier Pop Music Crown competition too!
What's in store for the future…? Well, there are some wonderfully talented folk that I'm going to be collaborating with, and I'll also be settling down to writing some new material which I will whittle down to an awesome quality EP's worth of tracks for distribution hopefully in the next 12 – 18 months.
I now have a Lion Cajon Active Drum to add to my repertoire, which I will be using on some new projects.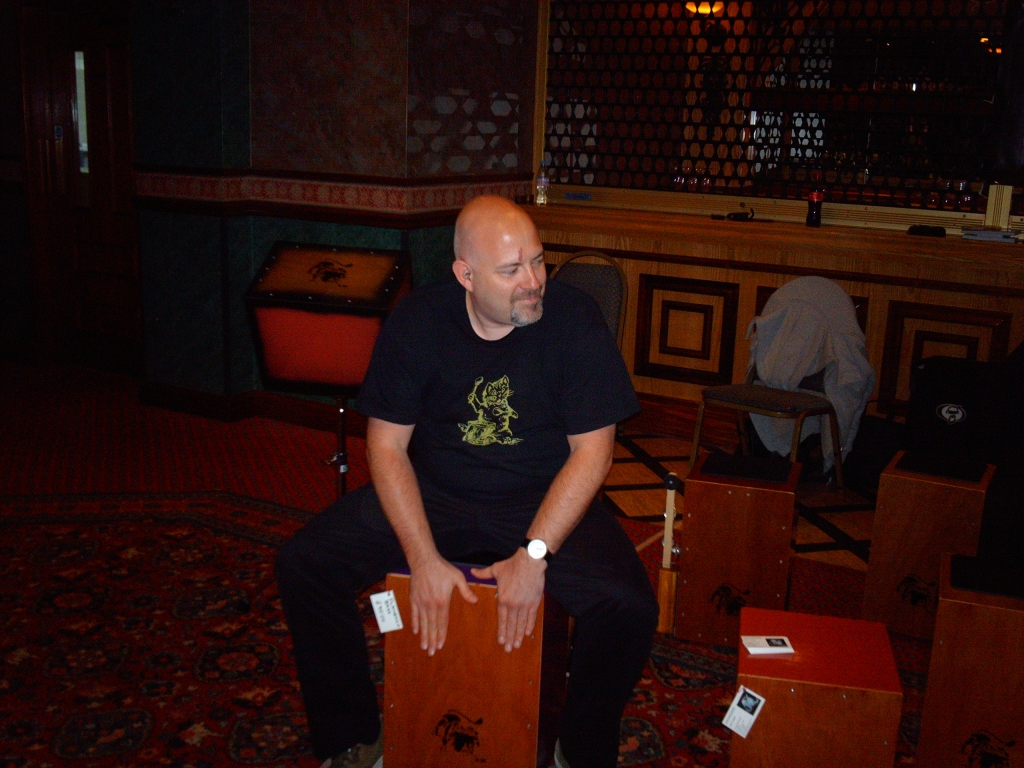 Michael Scott www.scottydrums.co.uk
Twitter:
Here's what Michael has to say:
"I've been playing cajon live as a drumset substitute in acoustic sessions with a variety of artists for around 3 years now and have used a variety of cajons. I was wowed by Lion cajons when I watched drummer & friend Matt Cowley play one in his acoustic set. I then sent a blueprint of a deep bass cajon size that I always wanted, to Gary at Lion and he was fabulous at creating with skill, the exact deep, strong bass to snare tone separation that I was looking for. Not only does the cajon look very cool and is admired, it plays beautifully.
It is now my regular gigging cajon and it projects wonderfully across busy music pub venues without being mic'd up. I've had no problems accompanying two guitarists/singers and acoustic bass with this cajon unplugged. When mIc'd up the natural resonance and strong bass really kicks out. High quality, excellent instrument".
Michael Scott, drummer & percussionist
Dave McKeague
schoolofeverything.com/teacher/davemckeague
www.youtube.com/user/dave90mckeague
Dave is a young drummer from North Yorkshire who is currently in his final year on a BMus(Hons) Degree at the prestigious Sage Gateshead. A favourite of local and national performers alike (such as Elliot Randall, Roger Hempsall), Dave has increased his presence in a relatively short while, since moving up to Newcastle in mid 2008.
Being an avid brass-bander, he is the principal percussionist of the decorated Reg Vardy Brass Band, who boast the North of England Champion title for the last 31 years, and who have performed at the National Finals held at the Albert Hall as a result for the last 3 decades (at which Dave has played 3 times). With the Reg Vardy Band, Dave's playing has been featured on BBC Radio 2's 'Listen to the Band' programme twice now, and the band are in the process of recording and releasing another CD. The acclaimed electro/indie artist Mike Gatto chose Dave to be the drummer on his new album 'Too Old to Club', which has been received very well, earning playtime on national radio.
Dave is also a regular performer at such concert halls as the Sage Gateshead Hall One and Birmingham Symphony Hall with ensembles ranging from Military Bands to small jazz groups. His career also spreads overseas, having performed tours in Sweden and Cyprus in 2009, and Norway, Germany and Spain in 2007/2008.
He also endorses Los Cabos Drumsticks and Guru Drumworks, and his large online presence has helped boost awareness of both brands. Dave plays a Lion Cajon Pro-Active Drum, with a Kickport fitted.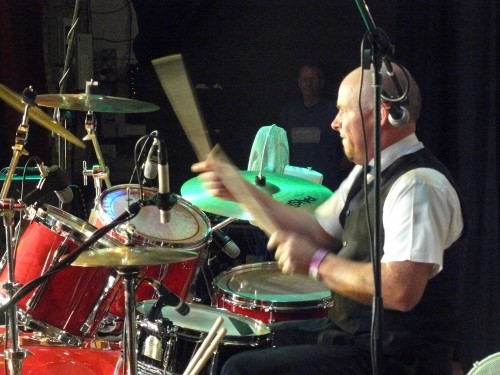 Ian Porter www.jumpandjive.org.uk
"I have been playing drums for around 29 years. I started on the pub and club circuit with my dad who was a club organist, now retired. I did a couple of summer seasons at Blue Dolphin Holiday Park in Mablethorpe and Sun Castle in Skegness before joining the circus. I played drums in the show band with the famous Chipperfields Circus which did 9 month seasons all over the UK and some Christmas shows in the Point Theatre in Dublin which is now the 02 and the Kings Hall in Belfast.
I then did a 3 months stint for the Monte Carlo International Circus in Bharain and Dubai. After this I played for 10 years with a country rock band called Heartland which went on to tour in the USA. I also played with the Boweavils Rock n Roll band based in Mansfield and a Rock n Roll band called Pete Black and the Zodiacs before joining "Jump and Jive", a 50s Rock n Roll band. We have a great following and play on the Rock n Roll circuit. We are booked to do 2 festivals this year at the Richmond Holiday Park Rock n Roll Weekenders. We are also already booked for another 70 gigs this year. I am also a endorsee for Shine Drums and Wincent Drum Sticks". Ian plays a Lion Cajon Active Drum in his acoustic sets.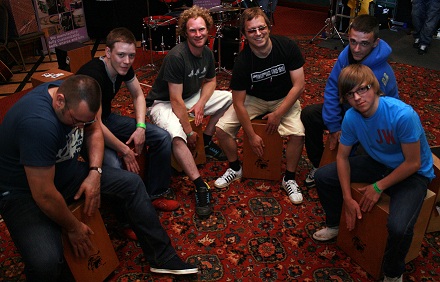 Mark Claydon www.myspace.com/claydondrums
Mark is much in demand as a session drummer in the U.K. His flexible skills mean he is comfortable in all styles of music, preferring jazz and funk fusions. As a touring drummer, Mark has visited France, Belgium, Germany, Greece, Spain, Italy, Sweden as well as performing at many UK dates.
Mark has performed and /or recorded with:
Liberty X, James Morton, Linda Muriel, Paolo Negri, Still Time, Paprika Soul, The Gene Drayton unit, Love Jam, UK Jack, Simon Heaththorne, Andy Spiller, D'arcy, Alan Barnes, Urban Clearway, Hakan Tuna, Emma Wilkinson, The Jezebel Sextet, Edenheight , The Deltones, Dubwiser, James Earp, RV's Big Band, Soultraders, The Matt James Band, The GetUp, Orgestra Koolberg, to name but a few.
Mark has also worked with various record/production companies such as:
1. BBC
2. Virgin Records
3. EMI Records
4. Telstar Records
5. Adelphoi Productions
6. Dreamworks Productions
7. Sound Addiction Productions
Recorded work also includes T.V commercials for clients such as Max factor and Glenfiddich. Mark has also recorded various sound beds for film for such clients as Extreme Music, Sweet Sweet Productions New Zealand and Nu Productions London.
Currently Mark is teaching approximately 50 students a week, which also includes visits to 3 local schools. Workshops and master classes take place regularly.
Equipment endorsements include Premier Drums 97-current, Bosphorus Cymbals 97- current, Protection Racket Cases 08-current,Vic Firth sticks and Remo heads (Arbiter Pro player deal) 96-07 Vic firth sticks and Remo Heads (London Drum Company silver deal) 07-Current.
Mark plays a Lion Cajon Active Drum.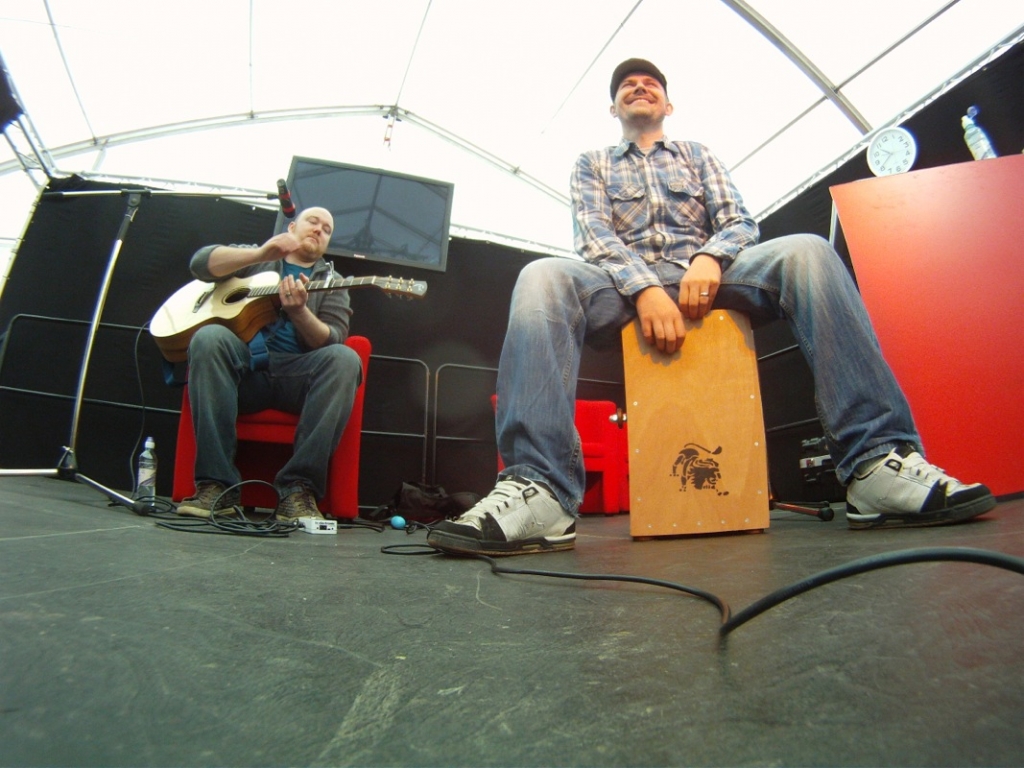 Zac Gribble and Ellie Williams
Ellie Williams is an acoustic singer songwriter from Exeter, Devon. She is fast becoming recognised as one of the UK's best kept secrets as she wows audiences with her sublime vocals and heart wrenching lyrics at her live shows.
Having gained internet fame for her record breaking stint on fan-funding music site Sellaband, Ellie has released her debut album 'Unseen' and is looking for new challenges to get her unique sound heard by as many people as possible.
She is presently playing both solo and full band gigs throughout and beyond the south west.
Zac Gribble regularly plays drums with Ellie as well as with The Alpacas. He is also involved in other projects at the moment. Zac plays one of our Lion Cajon Active Drums.
Zac has been currently working with Ellie on her new album, Hope, out in summer 2012.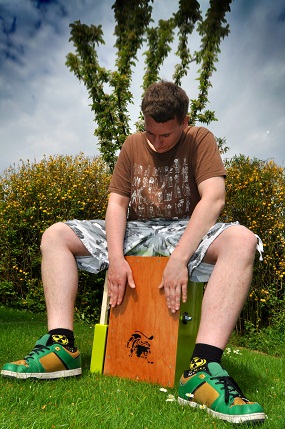 Ryan Halsey www.facebook.com/RyanHalseyMusic
Born and raised in the South-West of the UK, Ryan has been playing drums since the age of 14. The inspiration to play came from experiencing a friend playing and the energy and passion that are involved in drums.
After being taught for a year, Ryan spent the early years of his drumming by listening to a wide variety of albums to learn and improve.
Soon after Ryan was playing with a number of different groups including a hard rock band and a 12 piece ensemble, giving a lot of gigging experience. "I realized that the purpose of playing live is to entertain people so I always tried to give an energetic performance whenever I had the opportunity" says Ryan. "Being part of the large ensemble opened my playing to lots of new styles that I was not aware of."
Ryan soon realized that there was a lot more to learn with music and moved to London, to do a one year Diploma with Tech Music Schools. Being taught by musicians who are successful themselves taught Ryan a lot about how the industry works, and also about the role of the drums as a part of the music. A percussionist by the name of Bosco De Oliveira gave a different view on music in that it comes from the heart and it is felt, not learn from a piece of paper. " I learned a lot about music as a whole and how it works, which has helped me to develop my playing to suit each style."
Since then Ryan has returned home to Dorset, with big ambitions to achieve something in his life with music. " I enjoy writing music as much as I do playing it, if one person takes the time to listen and gets something out of it, then its been worth doing." He is currently playing with numerous groups, teaching students and is running workshops for young people in Dorset.
With the help of Lion Cajon Drums, Ryan has been able to play with new artists as a more percussive element. "The Simba Stick is a great addition to the Lion Cajon Active Drum, adds another option to my playing and sounds great!"
An update from Ryan:
I have been accepted to teach over a service called bandhappy.
At the moment it has some of the best muscians teaching on it from the metal genre.
There's a quick introduction to it here: http://www.youtube.com/watch?v=XE7-AUbpEik
And here's a link to my profile on there as well: http://www.bandhappy.com/profile/Ryan_Halsey
It's a great opportunity and I cant wait to get started.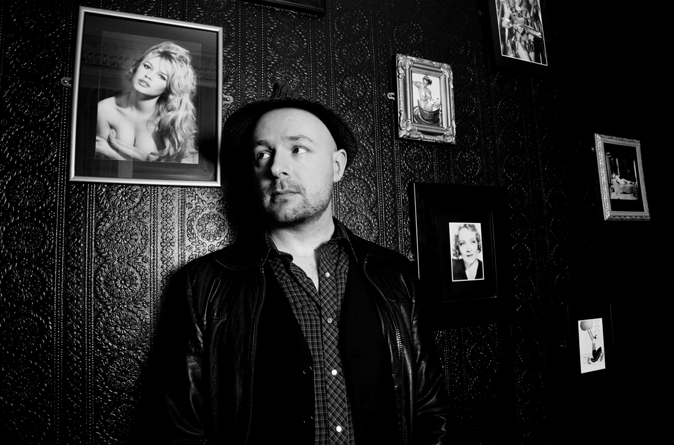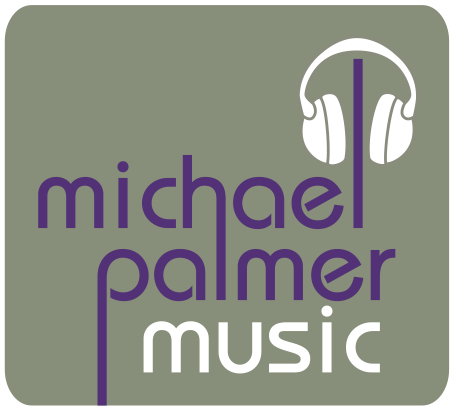 Michael Palmer Music
Michael Palmer is a composer, producer and multi instrumentalist based in London. His company www.michaelpalmermusic.com was founded in 2000 and has gone from strength to strength composing and producing music for clients such as Audi, Carlsberg, Volkswagen EMAP, Seat, the BBC and Channel 4. Michael uses our Lion Cajons in the studio where the brief calls for real acoustic percussive energy.
Michael is also a singer song writer and goes by the name 'Inventurer'. Live, the band adapts to venues from a full electric band with string quartet to a smaller acoustic trio. It's the trio where our Lion Cajon comes into it's own. Inventurer had us deliver a Pro-Active Cajon with the optional Simba Stick to translate what would be drum kit parts for the trio setting. They also use a mounted splash cymbal played with the hand to add impact. You can find out more about the band at www.inventurer.co.uk.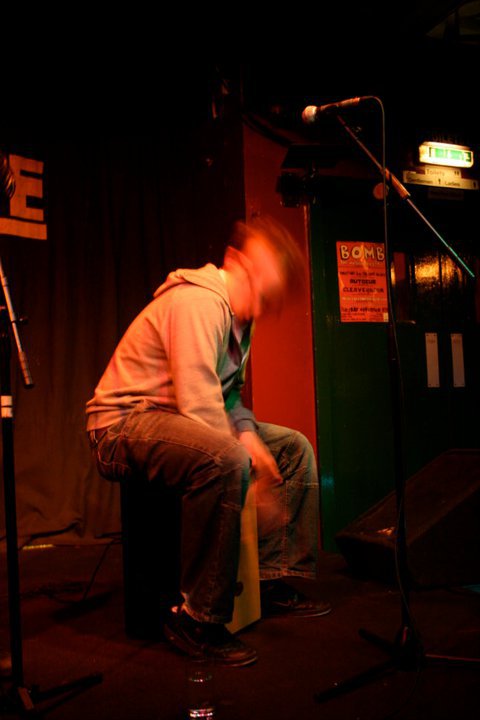 Jak Garratt www.facebook.com/pages/HijackStorm
Jak is an avid musician from Nottingham, East Midlands, renowned for his enthusiastic and flexible styles of play. He has thoroughly enjoyed playing a full drum kit for over 6 years and has recently expanded his drumming interests by deciding to play the Cajon.
Jak was part of the band Clockwork Lights, as the drummer, where he played his full size kit in genres such as rock, blues, synth-pop, alternative and punk.
Now challenging himself with the Cajon for the past year, he is part of the band Hijack Storm, an upcoming 3-piece acoustic band that create their own unique, experimental acoustic sound from a vast variety of music styles.
As a result, he plays an even more dynamically versatile range of genres, including: rock, blues, R&B and even drum and bass.
Jak currently plays in venues around Nottingham and Derby, such as: MOOG, The Golden Fleece, Arts Theatre Nottingham, and even the notable Rock City – always attracting an active, lively crowd and entertaining people of all music tastes.
In the future Jak plans to record and release a new EP with Hijack Storm and gig around the UK.
Here is what Jak has to say:
"I like to totally flip up the stereotypical way of thinking with acoustic music. I play loud and hard.
The Cajon is an awesome instrument which can be manipulated into so many ways; it can fit with any style of music.
Lion Cajon Drums always stood out to me, above other leading brands, for their amazing sound quality which I first saw on "I Blame Coco" at the Isle of Wight.
I use the Lion Cajon Active Drum, because the sound can be changed so quickly and easily, which is incredibly useful in the diverse sets I am currently playing."
Jak, together with his band Hijack Storm, are releasing their debut EP, Frozen, on 22 July 2011.
www.facebook.com/ClockworkLights
www.youtube.com/watch?v=0qfWndW6IZ0
Ralph Wyld www.ralphwyld.co.uk
Ralph (DipABRSM) began playing percussion at the age of 7 and achieved a Hampshire Award for Exceptional Ability when he was 12. He is now Principal Percussionist of the National Youth Orchestra of Great Britain, and has played at some of Britain's most prestigious concert venues including The Royal Albert Hall, Birmingham Symphony Hall, The Royal Festival Hall and The Queen Elizabeth Hall, as well as historic Jazz venues such as Ronnie Scott's and the 606 Club.
Ralph has been on many tours across Europe, as well as China and most recently Brazil. In 2009, he gained a place on the LSO St. Lukes Academy, a week's course for 25 young percussionists with top players from the percussion world. Furthermore, he has twice appeared in the BBC Proms, live on television and radio. Having been a member of the Royal Academy of Music Junior Jazz Course Senior Band under Nick Smart, Ralph has played alongside musicians such as Kenny Wheeler, Gerard Presencer and John Parricelli. In addition, he is a member of the National Youth Jazz Collective, which has given him the opportunity to work with great musicians including Liam Noble, Martin Speake and John Hollenbeck. From September, he will be attending the prestigious Royal Academy of Music Jazz Course.
He is also a composer, and this has been recognised through many awards. As well as having his works performed in venues such as the Royal Festival Hall and Ronnie Scott's, at the age of 15 he won the 10-16 Jazz category of the Sibelius Student Composer of the Year competition.
He is currently studying with Neil Percy (Principal Percussionist of the London Symphony Orchestra), Anthony Kerr, Jim Hart and Claire Hasted.
Ralph plays a Lion Cajon Active Drum.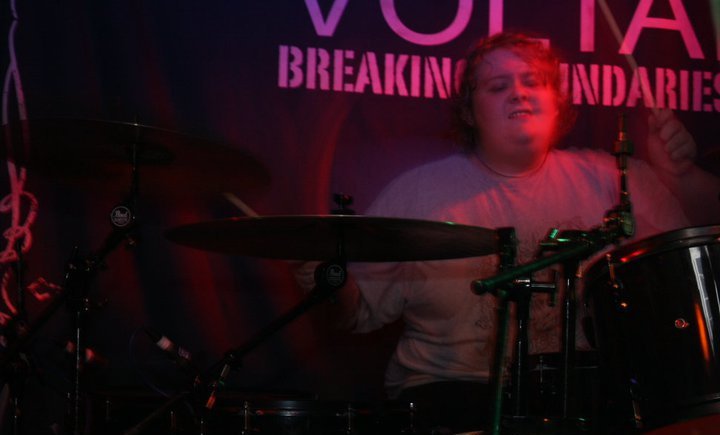 Chris Gardner
www.facebook.com/Sweep-Across-Horizons
Twitter:
My name is Chris Gardner. I am a musician, drummer, percussionist, studio and live sound engineer from Edinburgh, Scotland. I am a Music Student and I have been playing drums for around 8 years now and have been all over the UK and some of Europe doing what I love to do.
I am currently playing in a band called Sweep Across Horizons, who are about to release their début album. The music we play can be likened to bands such as: TOOL, Karnivool, Alter Bridge, Nickelback etc. The band has taken me to places I never thought I would see.
Musically, we do live heavy gigs and stripped back acoustic shows, which is where I first got to grips with the Cajon!
I was first put onto the Cajon by a friend who was using one and I decided to give it a go, it was really fun and so versatile to use. I have used it many applications of music from acoustic to rock and jazz.
I also endorse Soultone Cymbals and Los Cabos Drumsticks.
I am proud to be a member of the Lion Cajon Drums family.
Chris is also now playing a Lion Cajon 3 in 1 Drum.


Mick Harding - Circus Envy
Circus Envy are an alternative-folk band based in East Yorkshire. Featuring a line-up of primarily acoustic instruments, they add a traditional sensibility to their intricately crafted harmony-led modern songs with use of bouzouki, mandolin and Lion Cajon Pro-Active Drum.
High profile performances alongside artists such as Jim Moray, Megson, Belshazzer's Feast, Iain Matthews and Jackie Leven have cemented the band's reputation as a live act.
The band's 2010 EP, "A New Dawn", was released to critical acclaim, and received significant airplay, including from Mike Harding on BBC Radio 2 and resulted in Circus Envy being featured on the front cover of R2 Magazine. The year ended with a Christmas performance at the Ropery Hall, Barton-upon-Humber which sold out before Halloween.
2011 sees the release of a new album and the band will announce tour dates and festival appearances in the Spring
Secrets- Circus Envy's new CD is released on 26 September 2011.
Here's an update of what Circus Envy have been up to:
We had a good year, played some festivals and were invited down to play a session at the BBC in London. I can say without hesitation that the sound I get from the Cajon consistently blows people away from audience members to sound engineers. In December I was invited to join the recently reformed Matthews Southern Comfort for a short tour with hopefully more to come next year. Iain Matthews was a founder member of Fairport Convention and MSC had lots of success in the early 70s including a number 1 single - Woodstock. He loved the sound of the instrument, as did the rest of his band.
I'm hoping to get some good YouTube footage of me playing it soon, with decent sound. In the meantime, this is us at the Beeb, please note the cajon was un mic'd! http://www.youtube.com/watch?v=6MBDRC7nBds&feature=youtube_gdata_player
Instrumentation
Leigh Hirst – vocals
James Paddison – bass, piano, vocals
Mike Richmond – bouzouki, guitar, mandolin
Andy Clark – guitar, flute
Mick Harding – drums, percussion, Lion Cajon and vocals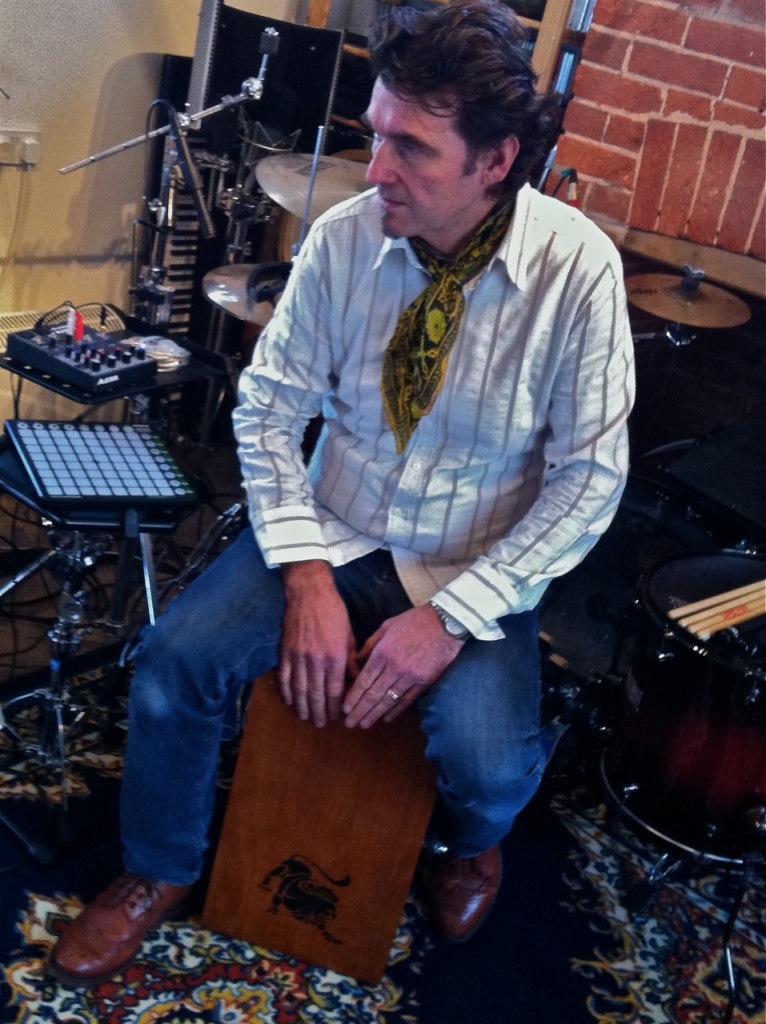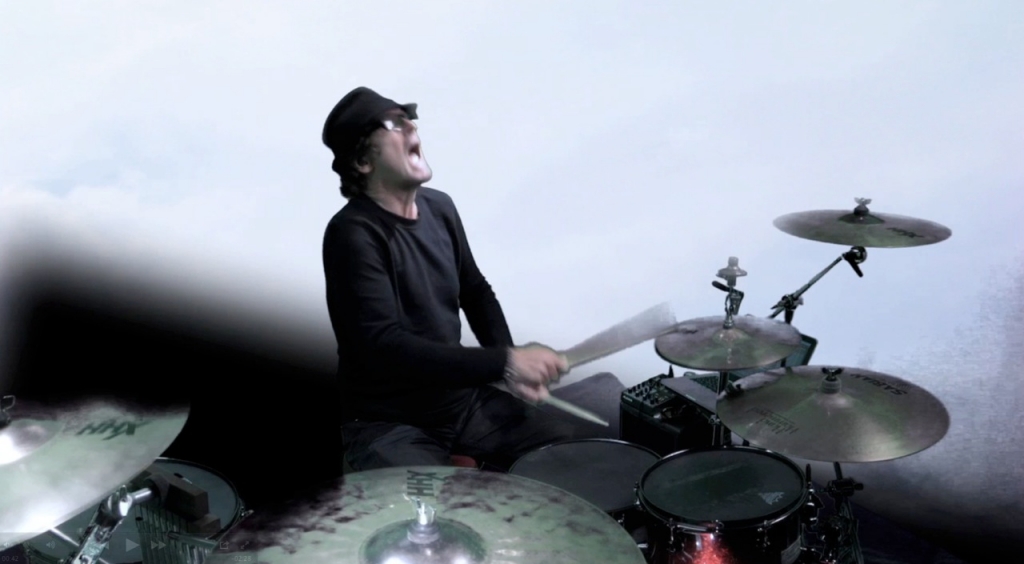 Terl Bryant
Terl Bryant has enjoyed a successful career touring and recording with a diverse range of artists and producers that include John Paul Jones (Led Zeppelin), Faith Hill, Peter Murphy, Steve Levine, Tolga Kashif, Iona, Matt Redman (Grammy Award Winner), Roddy Frame (Aztec Camera), Maddy Prior, Steve Taylor, The Honeyz and many others.
He spent much of the last decade focusing on running an organization gathering drummers for charitable events, but now refocused on playing has forged a new phase in his career as a performer, clinician and producer. Terl lives in Sussex, England with his wife Jules and their six children (two girls and four boys).
And here's an upate from Terl:
Touring with the Pete Roth Band (http://www.peteroth.com) along with Nic Meier, Gábor Dörnyei and Dave Suttle, with a new album scheduled for the Spring 2012, also new Sadie & The Hotheads album coming soon, Sadie is Elizabeth McGovern the American heiress in TV hit series Downton Abbey. Recording continues with Eden's Bridge (http://www.youtube.com/user/EdensBridge) with the release of "Seasons" collection, a 4 EP set soon to be available through commercial publishers Audio Network. Plus continued drum and percussion sessions at The Barn Studio, Sussex for various artists (credits include work on tracks for Chuck D, Peter Gabriel, Jim Kerr, Leslie Garrett, Steve Levine and many others). Production on the Red Drum project (sounds like Eno, Talking Heads) featuring contributions by Paul Statham, Julian Ferraretto, Mark Edwards and others continues with an album release due in 2012 in support of the work of Love146 (http://love146.org/) anti child trafficking charity.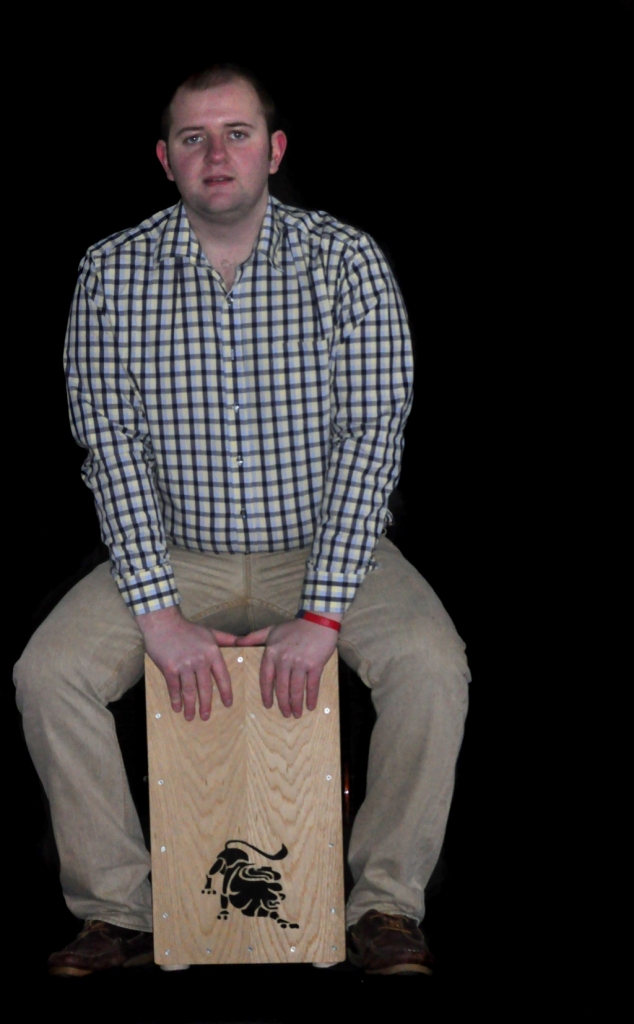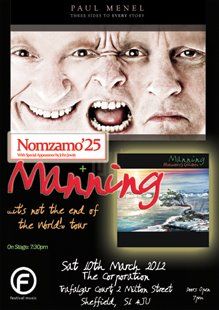 Rick Henry www.facebook.com/pages/Rick-Henry/157269488874
Rick Henry is a session drummer, with the ability to bend his style to any genre and to adapt and customise his skills to your specific requirements. Inspired by Meatloaf & John Miceli to love, enjoy and always play music from the heart; Rick embraces opportunities to stretch his abilities, and relishes the challenge of playing beyond his own comfort zone. With Endorsement deals from KD Custom Drums, Porter and Davies, Duallist Pedals and Ahead Armor Drum Cases already agreed and more to follow, you can rely on Rick having the best equipment on hand to create the precise sound you are looking for. Rick has been drumming since the age of 13, first taught by Russell Woods and more recently by Dave Hassell. Rick continues his study, despite having already received a distinction at Grade 8, as he constantly seeks to improve his performance and techniques. Creating his own drum studio for 2012 will enable Rick to provide online recordings, teaching and to facilitate online tuition. With extensive practice in live performance, studio work and touring, his wealth of knowledge is invaluable to novices and professionals alike. While Production skills and experience using: Cubase, Reason, Sibelius and Sonar enhance his value as an artist, he is also able to consult on arrangements and song writing. Described by Porter and Davies as the 'Powerhouse' behind 'Havana Rocks', Rick has previously occupied the drum stool for 'Life Without Armour', 'Spitfire', 'The Straize' and 'The Pristines', as well as world class orchestras, silver bands, Big Bands and Brass ensembles. Genres played include: Blues, Brass Band, Classical, Country, Glam rock, Grunge, Heavy Metal, Hip Hop, Indie, Jazz, Jive, Latin, Musical Theatre, Orchestral, Pop, Progressive, R&B, Rock, Rock / Pop covers, Soul, Soundtrack, Swing. Rick is dedicated to his art, ambitious and focussed and 100% committed, his motto is "nothing is unattainable everything is achievable". He is available for session work from 2012.
Rick is currently working with prog rock artist Guy Manning on his 'It's Not the End of the World' Tour.
Rick plays a Lion Cajon 3 in 1 Drum.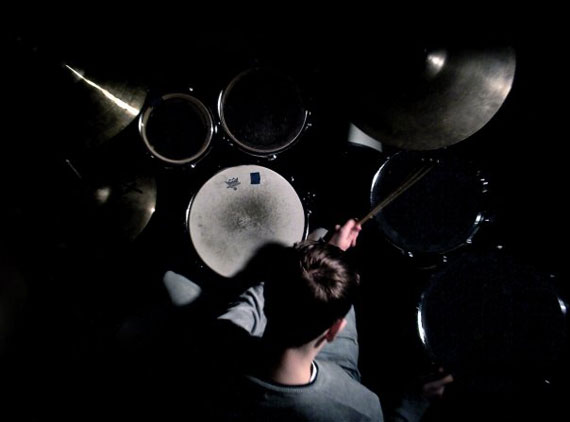 Felix Higginbottom
www.nyjo.org.uk/felix-higginbottom
A young up-and-coming musician with an uncommonly strong background in a broad range of music (also playing the cello, bass guitar, piano, and singing). In 2007 he won the young musicians equipment bursary. After Studying with Keith Fairbairn (first call London percussionist) and Alan Graham (vibraphone legend), Felix moved on to KCL and RAM to study a music degree. Having a very musical ear allows him to sit within a group, listening and communicating with the other musicians whilst remaining 'tight'. Felix regularly performs in public and profits from his ability as a proficient sight-reader, chart-reader, playing from memory and to a click track.
RECENT WORK
Percussion for TEED at the Camden Roundhouse, also filmed and broadcast live via their website.
Percussion for NYJO (National Youth Jazz Orchestra) - mainly in 2007, but still depping-in.
Assistant Deputy Kit for Oxford Playhouse Pantomime. Regular show work Kit/Percussion, inc: 'Copacabana', 'West Side Story', 'Grease', 'Les Miserables', The Boy Friend', 'A chorus line', 'We Will Rock You'.
MD for 'Good' in collaboration with George Fenton, 'Henry V', 'Great Expectations', all at 'The NorthWall' Theatre Oxford.
Felix plays a Lion Cajon Active Drum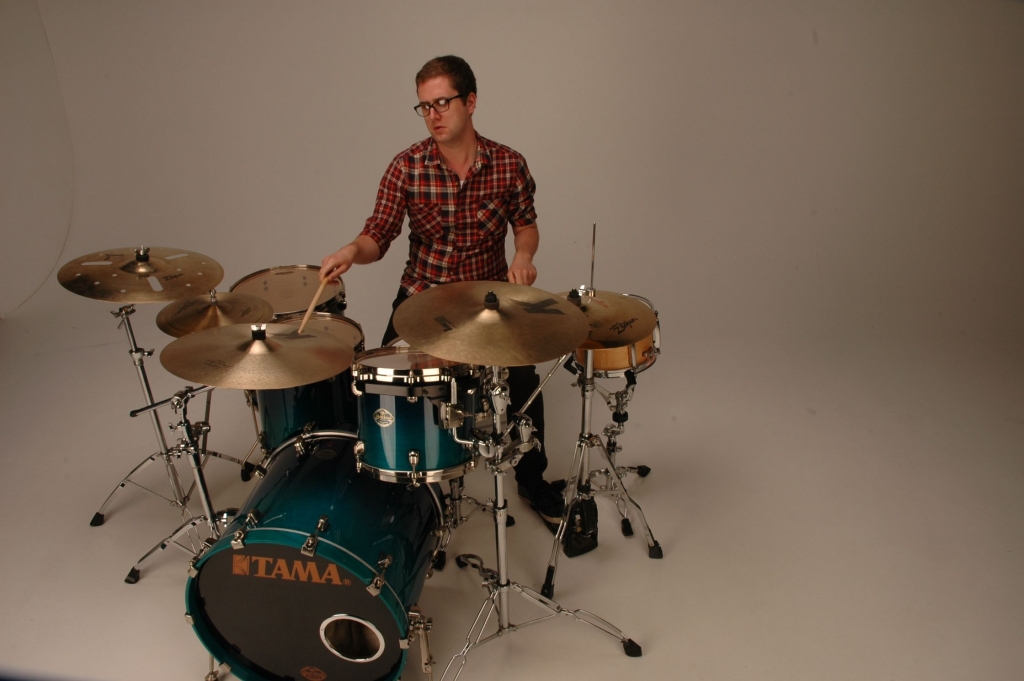 Martin Newbury
www.youtube.com/user/martinNdrums
Martin is a young up and coming session/freelance drummer and percussionist. He is known for his fun, enthusiastic attitude as well as his passion for music and everything to do with drums.
Originally from the South West coast of Cornwall, he found his love for drums and percussion when he was in Secondary school where he joined, and was involved with, a number of different groups and ensembles playing both drums and percussion ranging from brass bands, wind orchestras, big bands, percussion ensembles and heavy rock bands.
In college Martin was a member of the national award winning Jazz Big Band, Helston School Jazz Orchestra (HSJO), where he played both drums and Latin percussion. With the band he toured all around the UK and Europe and played in venues such as Disneyland Paris (twice), Bob Tinker's Jazz Café in Normandy, The Sage in Gateshead and The Hall for Cornwall. Also in college, Martin was in the Cornwall Youth Percussion Ensemble (CYPE). When in CYPE Martin had the chance to work with Brass 10 and the London Brass Ensemble.
Martin studied at The Academy of Contemporary Music (ACM) in Guildford where he studied under tutors such as Mike Sturgis, Pete Riley, Stu Roberts and Toby Drummond. Where he graduated the ACM with a 1st class Honors Degree in Professional Music Performance and was also awarded Outstanding Drummer for his year group.
Martin is currently working, gigging and recording with a number of different solo artists, musicians, and producers working in a range of different styles, artist such as Penny Nicholls, Richard Kennedy, Cat O' Connor, Seonaid Bowers, Yulia Hauer and Vikki Hewitt to name a few. Also Martin is currently a drum tutor for Store Van Music LTD and involved with a number of different function bands gigging around the UK, Bands such as: The Notes, Fully Functional and Elementary Penguin to name a few.
Martin plays a Lion Cajon Active Drum.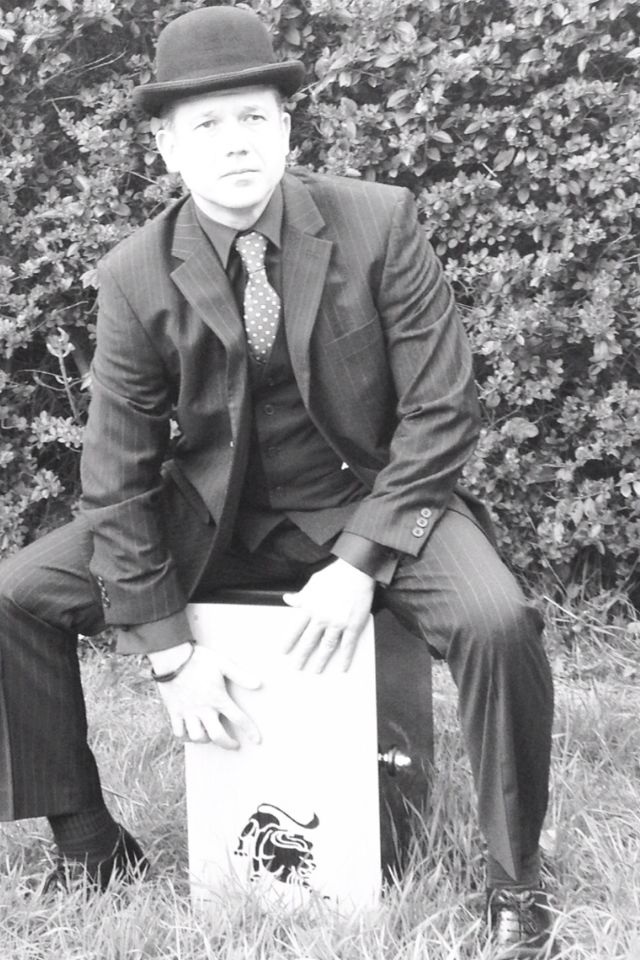 Jason M Smith Cert.Ed Msc.Dip
Jason has enjoyed over twenty five years as a working musician, playing in settings ranging from holiday parks and musical theatre to function and club band work and product demonstrator roles at National Music Arenas.
Over the years he has played on recordings for jingles and sessions whilst juggling teaching and clinics both in schools, colleges and music stores. His experience of a wide variety of both electronic and acoustic drums and percussion helped secure gigs in a range of live and studio applications. Jason is currently in demand for work with his Lion Active Cajon which is finished in black Lacquer. "Incorporating the Cajon into my setup has opened a range of possibilities using both hand and brushwork". It often sits alongside Boss pedals and Electronic percussion.
"My Lion Active Cajon drum offers the ultimate in tone and sensitivity from the resonance of open bass tones to the whip and crack of its snare and slap; the option to create bongo/ conga style character adds to its presence".
Jason is on Acoustic duty with "The Lazy Days", The Chandeliers" and with an Album and tour Schedule secured for the year with Adam Piggott and Jayne Freeman, life on the road with his Lion Active is anything but Dull.
http://www.blueeyedsounds.com/AdamPiggott&JayneFreeman
"Lion Cajon offers innovation and an opportunity to shape your sound and percussive voice".. Oh and not just for Drummers ;-)".
An update from Jason:
Adam Piggott and Jayne Freeman, the Act I'm currently on Tour with is to have an Album review in the June Edition of R2 magazine with a feature to follow in July. The magazine reports on and reviews acoustic, folk and roots music. This months cover artists are Bellowhead and Steeleye Span.
My Setup for the tour is Lion Active Cajon, Mapex Black Panther Snares, Los Cabos Drumsticks and Brushes with LP percussion.
The Second Album is due for release late 2012.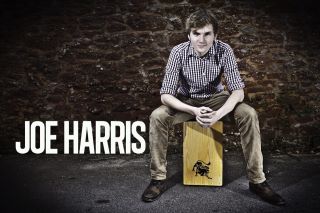 J
www.joeharrisdrums.co.uk/Home.html
www.facebook.com/joeharrisdrums
My name is Joseph Harris. I am 16 years old and a Session Musician/Drum Teacher from the South West. I started to play the Drums at the age of 5 and Completed my Grade 8 at 14. Im currently working towards my ATCL Dilploma in DrumKit. I teach throughout the week, pushing my Pupils hard, to get their Grades and to mature into great players. I am so grateful for the oppurtunities and experiences that I have had at this age. I started gigging when I was 11 around various Venues and Pubs. Ever since, I have been on tour, gigged around the country and locally with various bands such as The Iconyx, The Funktronics, Piping hot. The Genres of the bands I have worked for vary from Pop, Jazz, Funk, Ceilidh/Folk and Latin. Being able to read music and sight read at an advanced level has given me the great oppurtunity to play in the pit at local theatres with some great Musical directors.
I was introduced to 'Lion Cajons' a while ago by a friend I play in a band with. The unique and various textures and tones from 'Lion Cajons' are the best on the current market. I am really excited about being a part of 'Lion Cajons' and help to promote such a great make of cajon especially as my first Endorsement.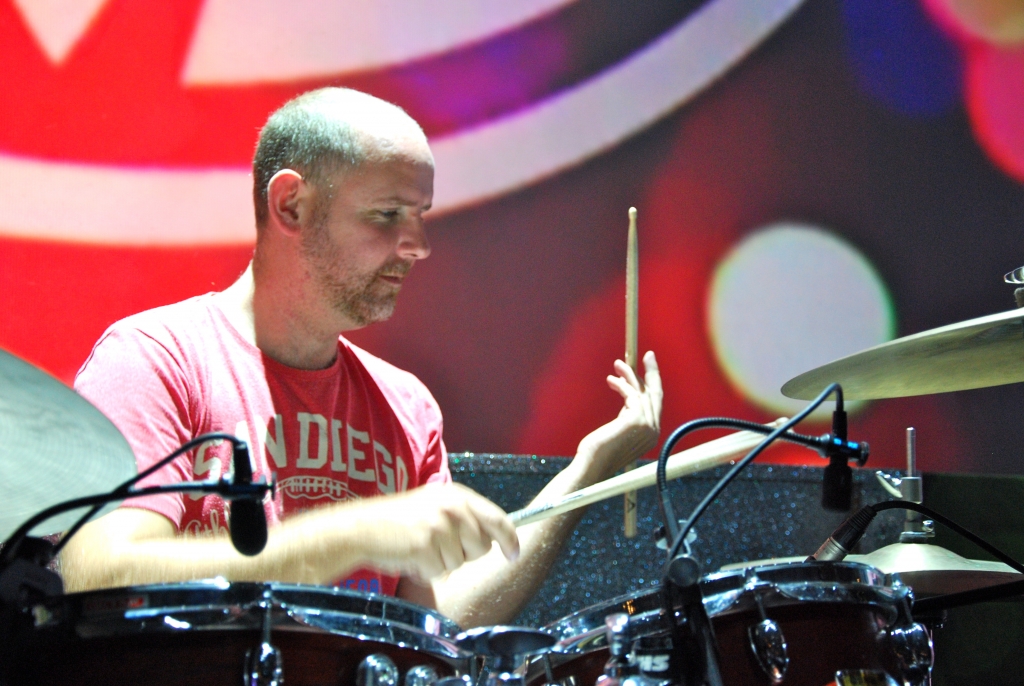 Elliott Henshaw
Elliott first played the drums at the age of 13 and within a week he was playing for his school big band and jazz band. He was self taught until the age of 18 when he studied at Salford University with Manchester session drummer Steve Gilbert.
Whilst at Salford University Elliott began to get calls to play with local function bands and jazz groups. He also played for the Salford University big Band. It was whilst playing for the latter that he twice won the BBC Radio 2 Big Band Drummer of the year award. He consequently went on to play for the nationally renowned Andy Prior Orchestra and spent his final 2 years of university completing his degree in Band Musicianship whilst touring the UK.
After he left Salford University Elliott continued to tour and record with Andy Prior for a further 6 years appearing on numerous TV and radio shows. As his reputation grew Elliott began to amass a large variety of freelance work in and around Manchester. In 2001 he toured the UK with the hit show Anything Goes, this was followed by a tour with Wayne Sleep and Melanie Stace and eventually led to him deputising in London's West End.
To date Elliott has played for over 20 West End shows including a 3 year run on The Rat Pack and a 6 month run on The Producers. He now resides in London.
Along with the numerous shows that he has performed in Elliott has also played live and in the studio with a huge variety of bands and artists including Shirley Bassey, Deep Purple, Roger Hodgson, Paul Anka, Michael Ball, The BBC Big Band, Matthew Herbert, Ray Gelato, Tony Hadley, Bob Mintzer and Kevin Spacey to name a few.
In 2004 Elliott set up his own band - The Elliott Henshaw Band - and released his first album - Is That Not What You Wanted? - in early 2008. The band have performed at clubs and festivals around the UK. In August 2008 they headlined to a sellout audience at Ronnie Scotts Club.
Away from performing Elliott delivers one to one tuition on the drums and he is often asked to give drumming and rhythm section master classes at education establishments throughout the UK. Elliott thrives on diversity as his CV suggests and is constantly looking to improve and grow as a musician. He always relishes new musical challenges.
Elliott uses a Lion Cajon Active Drum. He also uses: DW drums, Zildjian cymbals, Aquarian heads, Protection Racket cases, The BC2 by Porter and Davies, Vater Sticks and Baskey products.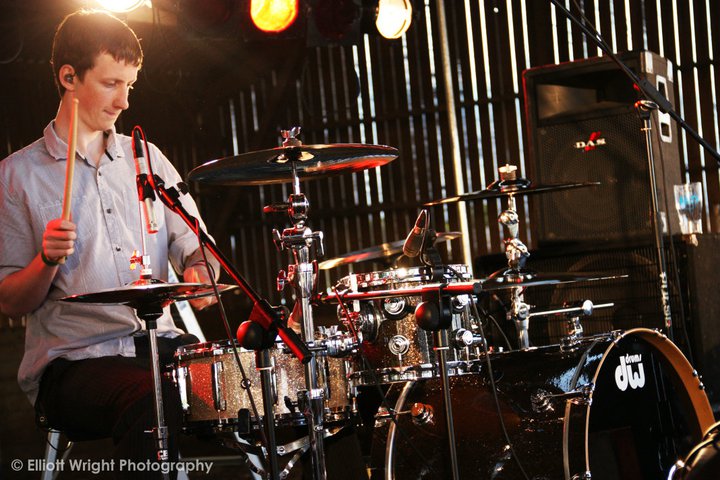 Lawrence Giles www.lawrencegiles.tk
Having taken up drums at the age of 11 Lawrence has never looked back. With passion and drive
for his chosen instrument that has seen him progress through grade 8 within the first 5 years of
playing. He has trained with top industry professionals helping to round his playing to suit all styles
and situations presented in modern day drumming. From the age of 15 he has sessioned for various
artists and worked with leading producers such as Shaun Lowe of Prism Studios (The Drifters)
Lawrence is currently working for Ents & Liesure on a UK Residency and has plans being set in
place for Dubai and Big Cruise contracts, but most importantly enjoys what he does and feels very
privileged to make a career doing what he loves."
Lawrence uses a Lion Cajon Active Drum. He also uses: 1989 DW Collectors Custom, Zildjian A
Custom Cymbals, Evans Heads, Vater Fusion Drumsticks, Protection Racket Cases, Pearl/DW
Hardware, Shure In-Ear Monitors.