Pro Active Bass Cajon
We aim to dispatch your drum today!
3 drums in stock.
Our Price £140.00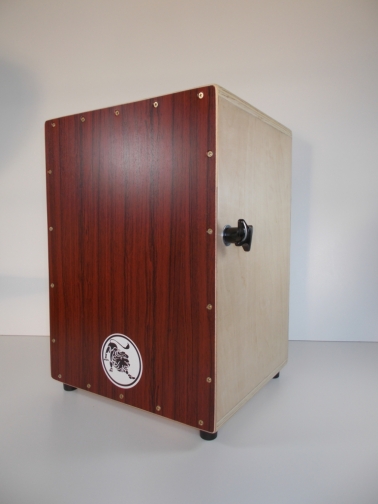 This is our Pro Active Bass. This drum is for the pro who wants a robust construction, it is made from 18mm thick plywood. It has a nice deep bass tone.
This drum's size is 48cm high x 35cm wide x 30cm deep, and is fitted with wooden feet and in a wax satin finish.
The drum, being that bit wider, gives a very nice deep resonating bass tone.
As with the Active you can adjust the 40 snare wires from the control knob on the side of the drum, from a trashy sound to a very closed and snappy snare, or you can turn them off altogether, depending on your demands.
Seats are no longer fitted as standard.
Size difference shown below.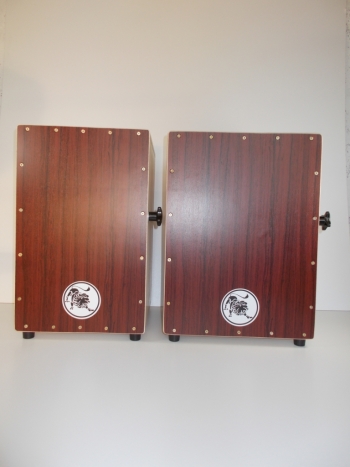 If you wish a different colour then, go to our Customise your Drum page.
The Pro Active is played by the band Circus Envy at the BBC
Note : The drum is not plugged in to an amp.
The Drummer is Mick Harding.